Final Application Deadline
April 2, 2018
Full-Time / Part-Time
16 / 32 months
Tulane University has built its online Master of Social Work program on the foundation of its century-long experience training social workers in New Orleans. In other words, New Orleans' unique resilience in facing disaster, its creativity and innovation, and its open and indefatigable activist community are all written indelibly into our curriculum.
Program Goals
The Tulane University School of Social Work's online Master of Social Work Program: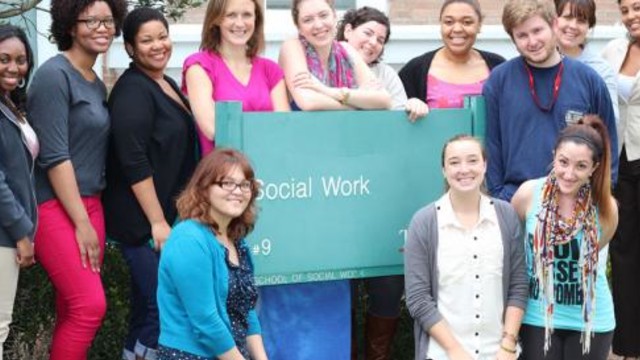 Program Details
Tulane University's School of Social Work has been a leader in the field for 100 years, and by enrolling in this program, aspiring social workers will learn the skills and tools required to bring positive change to communities across the world.
Tulane's online MSW program fits into your life, because it's adaptable to your schedule.
The 60 total credit hours required to complete the program can be completed in as few as four semesters or approximately 16 months.
The flexible part-time option spreads the program across eight semesters, which can be completed in 32 months.
Required MSW Coursework
Fully accredited by the Council of Social Work Education and ranked in the top 20 schools of social work in the country, Tulane School of Social Work offers a "clinical-community" curriculum based on relationship-centered practice. We invite you to review the required coursework.
Field Education
Every MSW student is also required to complete 948 hours of field-based education. This integral part of the degree program pairs each student with an organizational partner in the individual's city or town to start getting on-the-ground experience working within the student's own community. The fieldwork experience and the rest of the curriculum are mutually supportive so that students can get the most out of every piece of their time with Tulane.