Online Learning Environment
Students in Tulane's online social work programs enjoy all the benefits of our on-campus programs, including personalized attention from world-class faculty, a clinical-community curriculum supported by extensive fieldwork experience, opportunities to build meaningful relationships with fellow students, career services, and more.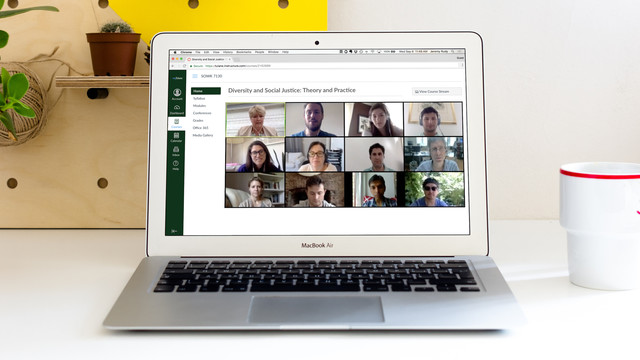 Live, intimate classes
Students participate in weekly live sessions (synchronous coursework) via Zoom, a video communications platform for conferencing, collaboration, chat, and webinars across mobile devices, desktops, phones, and room systems. Zoom classrooms not only provide the real-time interactions and faculty guidance students need to excel in the program but also give them the opportunity to learn from their peers, develop relationships with other professionals, and create lasting connections. When small-group work is needed, students can use personal Zoom rooms to prepare for class presentations or host study sessions.

To experience a Zoom classroom before enrollment, we encourage students to attend one of our online webinars. Click here to register.
User-friendly tools and technology
Tulane delivers its self-paced coursework via the award-winning Canvas app. Canvas helps students submit assignments, take quizzes, keep track of their schedules, and participate in group discussions. The app is available for download to smart devices through Apple iTunes and Google Play.
Community & social connections
Our technology is thoughtfully designed to facilitate connections with instructors and peers. If students have something to say during class but don't want to interrupt, they can use the chat pod to type a comment or question or post a resource. No matter where they are, students attend class with their classmates at the same time each week, enabling them to get to know one another.
Available anywhere, anytime
Students access their virtual classrooms through easy-to-use apps installed on their mobile devices, laptops, and tablets so that course material and assignments are always accessible. If students need to read during a lunch break in the park, for example, they need only their tablets, and if students need to start a live small-group discussion while riding the bus home, they need only their phones.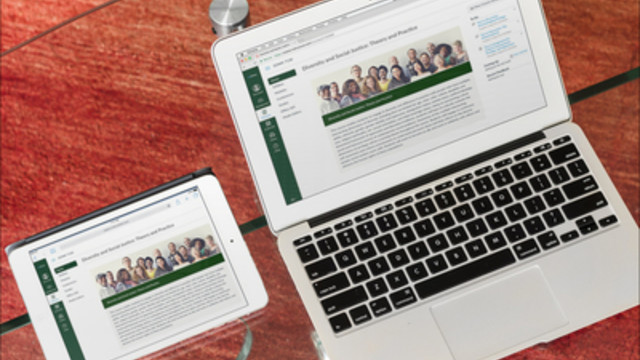 Personalized instruction, support, and coaching
Students can expect personalized attention throughout their coursework and fieldwork experiences. Small class sizes and virtual office hours ensure students get the attention they need from their professors. Tulane assigns every student an academic success coach, an academic advisor, and a faculty advisor. This support ensures students receive guidance, feedback, encouragement, and resources to reach their unique academic, career, and personal goals.
Best-in-class content
Our online social work programs build on our impressive commitment to be an innovator in the social work field. Tulane founded the first training program for social services in the Deep South over a century ago. Since then, the school has been a nationally recognized destination for people who want to do work that matters, and our top-ranked MSW degree program is accredited by the Council on Social Work Education (CSWE).
The School of Social Work ensures its programs are as affordable and accessible as possible, and the online offering enhances that accessibility. Of course, we are equally proud of the quality of our program.