Mental Health Guide for College Students
If you or someone you know is experiencing thoughts of suicide, call the National Suicide Prevention Lifeline at 800-273-TALK (8255), text the Crisis Text Line at 741741, or call 911.
For a referral to specific mental health service or support program in your community contact Mental Health America by dialing 800-969-NMHA (6642).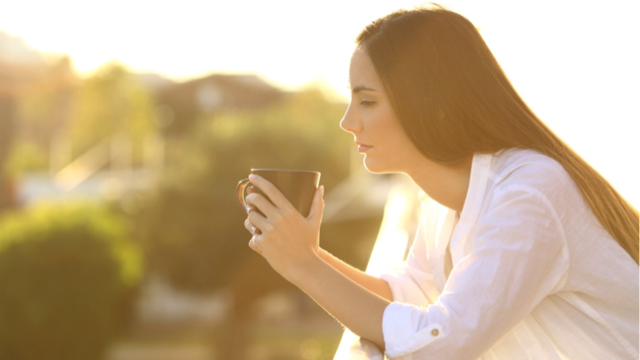 Today's college students face many varied difficulties. Traditional college students are adjusting to adult responsibilities, balancing work and school, and living with individuals from different cultural backgrounds and belief systems. Non-traditional college students, on the other hand, may be employed full-time and living with dependents other than their spouses or significant others. With so many pressures and responsibilities, they can experience serious anxiety, crippling depression, and even thoughts of suicide.
By age 25, 75 percent of those with a mental health disorder will have had their first onset, according to an article by the National Center for Biotechnology Information (NCBI). For this reason, it is crucial for college students, parents, and college faculty to understand the various mental illnesses affecting college students today, the symptoms, and the importance of pursuing treatments.
Mental Health for College Students
The mental health statistics for college students are quite serious, which has fortunately gained the attention of colleges, nonprofits, and students themselves.
75 percent of all mental health conditions begin by age 24

One in 12 U.S. college students makes a suicide plan

49.5 percent of students report feeling hopeless

60.5 percent report feeling lonely—a common indicator of depression

Two out of three students struggling with a mental illness do not seek treatment

1,100 college students commit suicide every year

94 percent of counseling center directors are seeing a trend of increasing numbers of students suffering from severe psychological issues on their campuses
What Are Students Experiencing? Five Most Common Mental Health Issues
In the past, typical challenges of college life included homesickness, career indecision, identity development, and roommate or romantic difficulties. Today, the difficulties being treated have grown arguably more serious—anxiety, depression, thoughts of suicide, and sexual assault.
Anxiety
In 2009, anxiety surpassed depression as the primary concern among college students and continues to increase.
Symptoms of anxiety include:
Nervousness

Trembling or muscle twitching

Weakness and lethargy

Rapid heart rate

Feelings of danger, dread, or panic

Insomnia

Digestive or gastrointestinal problems

Obsessing

Rapid breathing or hyperventilation
Depression
During the 2015-16 academic year, 41 percent of students visited a counseling center regarding concerns related to depression.
Symptoms of depression include:
Loss of interest in daily activities

Changes in sleep patterns, such as oversleeping or waking up earlier than usual

Loss of energy

Self-loathing

Reckless behavior

Anger or irritability

Feelings of hopelessness and helplessness

Difficulty concentrating

Unexplained aches and pains

Changes in appetite or weight
Relationship concerns
During the 2015-16 academic year, 34 percent of students visited a counseling center regarding relationship concerns.
The effects of relationship concerns on health include:
Anxiety – Can cause and be caused by relationship difficulties

Depression – Fraught relationships increase the risk of clinical depression

Alcohol use – Increased if a romantic partner drinks heavily

Difficulty sleeping – Relationship insecurity or conflict is associated with poorer sleep

Stress – Can be caused by the simplest of disputes

Weight gain – Dissatisfaction within the relationship can lead to passive-aggressive eating

Feelings of hopelessness and helplessness
Suicide
During the 2015-16 academic year, 20.5 percent of students visited a counseling center regarding thoughts of suicide.
Symptoms:
Difficulty concentrating

Loss of interest

Changes in sleeping patterns

Aggression

Giving things away

Loss of energy

Reckless behavior

Depression

Anxiety

Changes in eating habits

Irritability

Withdrawal

Mood swings

Alcohol/drug usage

The effects on mental health

Depression

Flashbacks or reliving memories of past trauma

Post-traumatic stress disorder

Substance abuse or addiction

Dissociation or disconnecting awareness of trauma

Eating disorders, such as bulimia, anorexia, or binge eating

Sleeping disorders

Suicide or thoughts of suicide
Treatment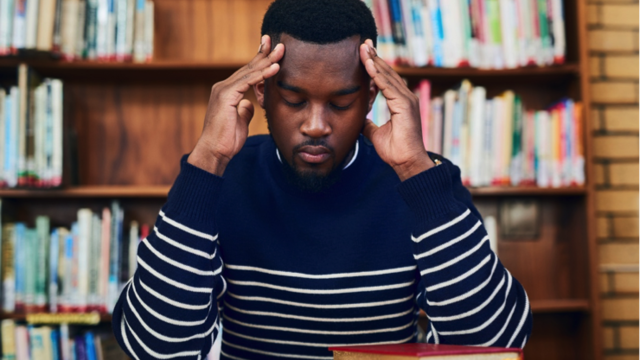 Denying or ignoring mental health symptoms can lead to chronic and persistent mental health problems. Unfortunately, for various reasons, college students avoid seeking treatment. Fear of personal stigma, lack of time, and not understanding the necessity of receiving help can keep students from the care and relief they need. However, those who do decide to visit their school's counseling office can benefit significantly.
Facing Mental Health Stigma
For many, the fear of being stigmatized for receiving mental health counseling is a powerful deterrent. Fortunately, for college students, the majority—60 percent—of college-aged adults view seeing a mental health professional as a sign of strength, according to the Anxiety and Depression Association of America. Furthermore, a 2016 survey found that 72 percent of students who received counseling services said it helped their academic performance. Also, 65 percent of students who received help from a counseling center said the counseling helped them remain in school. So it isn't a question of should college students receive help, it's a matter of recognizing the signs.
Students should seek help if:
They are struggling- sharing a burden with someone else and receiving support can make a world of difference
The illness is interfering with daily activities - anxiety and worry can affect school work, social life, and even hygiene
They are abusing substances- coping with drugs or alcohol will only make the issue worse
They are experience thoughts of suicide- if they are performing suicidal behaviors, they should seek help immediately
How Online Students Can Seek Treatment
Confidential Conversation: Contact the school's telephone support and speak to a qualified mental health professional or counselor.

Online Screenings: Visit the school's website to find out if the health care center offers an online screening to identify any mental health disorders.
Local Community Resources: Speak to a social worker to find out about the programs offered in your local community for college students seeking mental health treatment and support.
National Hotlines: Seek help immediately if experiencing thoughts of suicide by calling the National Suicide Prevention Lifeline at 800-273-TALK (8255), by texting Crisis Text Line at 741741, or by calling 911.
Nonprofit Organizations: Take advantage of online resources provided by various nonprofit organizations such as The JED Foundation or the Active Minds.
How On-Campus Students Can Seek Treatment
Confidential Conversation: Request a confidential conversation with a resident advisor or talk to other trusted administrators such as the dean of student affairs, campus chaplain, or peer support specialist.
Campus Counseling: Contact the campus counseling or health center to schedule an appointment with a counselor or mental health professional.
Campus Organizations: Reach out to the campus leader of a mental health organization such as the National Alliance on Mental Illness (NAMI) or Active Minds.
National Hotlines: Seek help immediately if experiencing thoughts of suicide by calling the National Suicide Prevention Lifeline at 800-273-TALK (8255), by texting Crisis Text Line at 741741 or by calling 911.
Nonprofit organizations: Take advantage of online resources provided by various nonprofit organizations such as The JED Foundation or the Active Minds.
What to Expect When Seeking Help
More than a solution to a problem, or treatment for a mental illness—receiving help should be a journey marked by empathy and compassion. If you're still hesitant about asking for help, here are a few reasons why it is important to seek out assistance when you are in need.
Personalized Attention

- The negative effects of isolation have been heavily studied by researchers and psychologists. Loneliness has been shown to be linked to depression, social anxiety and addiction. For those who decide to seek help, the attention of an attuned individual is the beginning of a journey in the right direction.

Professionalism

- It can be hard to describe troubling thoughts and feelings to a friend who doesn't understand the intricacies of mental illness. With professional counseling or therapy, you can be sure that you will be receiving treatment and advice from a qualified individual.

Confidentiality

- The fear of being judged can be a huge deterrent from talking about personal concerns with those closest to us. But choosing to trust a counselor or psychologist doesn't have to be scary—these individuals place a high value on confidentiality with a client's best interests at heart.

Compassion

- An experienced mental health professional or a supportive friend will be key on the road to recovery, as they can provide much-needed compassion and kindness. According to an article by Psychology Today, "connecting with others in a meaningful way helps us enjoy better mental and physical health and speeds up recovery from disease."
Additional Resources
Active Minds
|
http://www.activeminds.org/
A nonprofit organization that strives to be the voice of young adult mental health advocacy across the United States. With over 400 campus chapters, Active Minds is headquartered in Washington, D.C. Their website offers resources for students suffering from various mental health issues.
Love Is Louder
|
http://loveislouder.com/
A project of the JED Foundation with the goal of reaching students, campuses, and communities through partnerships with artists, organizations, and companies to promote the Love Is Louder message.
Depression and Bipolar Support Alliance (DBSA)
|
http://www.dbsalliance.org/
A peer-based community dedicated to compassionately engaging with individuals suffering from depression and bipolar disorder. The non-profit also provides access to the latest research, advice on finding treatment, and other wellness tools.
National Alliance on Mental Illness
|
https://nami.org/collegeguide
A useful guide with videos that help students understand the challenges faced in college and how they affect mental health. Also included is advice on talking to a health professional and making a treatment and recovery plan.
The JED Foundation
|
https://www.jedfoundation.org/
A nonprofit organization that seeks to protect the emotional health of the nation's teens and young adults and prevent suicide by "partnering with high schools and colleges to strengthen their mental health, substance abuse, and suicide prevention programs and system."
National Institute of Mental Health (NIMH)
|
https://www.nimh.nih.gov/index.shtml
A branch of the National Institutes of Health (NIH), a component of the U.S. Department of Health and Human Services, which is actively engaged in research and promoting mental health.
Transition Year
|
http://www.transitionyear.org/
A resource for parents and students to understand the challenges presented by college life and better transition from the responsibilities of being in high school to becoming a college student.
Ulifeline
|
http://www.ulifeline.org/
A project of The JED Foundation, ULifeline is an anonymous, confidential, online resource center where college students can search for information regarding emotional health.
Looking Ahead and Stepping Out
There's no question that college students today are facing heavier burdens than generations past. The faster pace of life and the increased pressure to achieve affects all adults, but especially those transitioning from their teenage years. Fortunately, awareness of mental health concerns among college students is growing and mental health stigma is not as dissuading as before. The future of college students' mental health will not be faced alone—but with qualified mental health professionals and supportive family and friends.